Harnessing the Power of Nature
Geofill leverages coconut fibers. These organic fibers are the foundation of our geofill, replacing traditional soil for sustainable landscaping. Through a process known as saltwater retting, our geofill becomes protected against mildew and salts, ensuring a durable and practical solution.
Unleashing the Potential of Geofill
One of the key benefits of geofill technology lies in its ability to hold the infill within the turf system, reducing flyout and migration. This unique blend of coconut fibers creates a biological structure that ensures outstanding performance. Unlike synthetic infill materials, our controlled and safe geofill system alleviates concerns about suspicious chemicals, making it the natural choice for environmentally conscious customers.
Sustainable and Environmentally-Friendly Solutions
At Dance Floor Custom Greens, we prize sustainability, ensuring Shawgrass products have low impact on the environment. Our geofill system is designed to be eco-conscious and poses no harm when disposed of. With Geofill, you can have peace of mind knowing that you're acting responsibly that doesn't hurt the environment or pose risks to your property.
Performance and Coolness Combined
Geofill delivers outstanding performance. Its unique properties allow it to hold onto water, similar to natural soil, released when the sun warms the ground. This cooling effect helps maintain a cooler temperature on the surface, making it more pleasant. The organically derived mix of geofill provides a stable layer between the turf fibers, emulating the impression of real grass. This ensures a natural feel underfoot and enhances the overall aesthetic appeal of your outdoor space.
Choose Shawgrass Synthetic Turf for Unmatched Benefits
Shawgrass offers premium artificial turf landscape solutions for your Sarasota home or business. Organizations like the Texas Rangers, Miami Marlins, Arizona Diamondbacks, and Fredricksburg Nationals have utilized our products. Geofill, our soil replacement infill built from natural materials with inherent cooling properties, can enhance your property's exterior charm while reducing upkeep needs.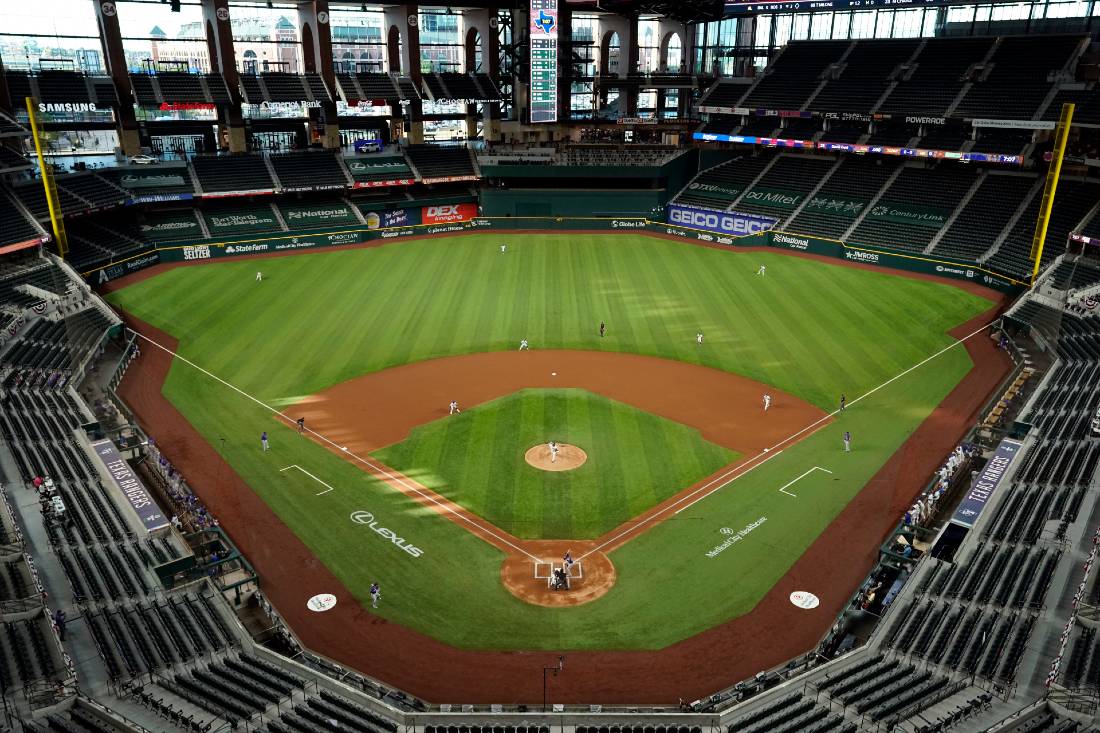 When you choose Shawgrass, you unlock a range of benefits like:
Savings: Our synthetic turf products lower landscaping and maintenance costs, providing long-term savings.
Aesthetic Appeal: Enjoy beautifully manicured synthetic grass all year. Whether you prefer a simple or opulent look, we have the perfect solution for you.
Comfort and Safety: Create safe and cozy outdoor spaces for clients, guests, and staff. Our synthetic turf systems provide a friendly environment that stands out from the rest.
Innovation: Shawgrass takes pride in offering innovative solutions like Geofill, which keeps your turf surface cooler, making it more satisfying during warm weather.
Durability: Designed by the industry-leading professionals who came up with Shaw Sports Turf systems, Shawgrass products are built to withstand all types of wear and tear, promising long-lasting performance.
Choose Dance Floor Custom Greens and Shawgrass for a synthetic turf solution that combines cutting-edge technology, eco-friendliness, and exceptional performance. Get in touch with us now to transform your outdoor space with our advanced artificial grass systems and geofill technology.