Pioneering Innovation in Artificial Grass Design
At Shawgrass, we aim to surpass expectations to deliver premium turf products that surpass your needs. Our state-of-the-art Research and Development Center leads the industry in groundbreaking research, ensuring that our synthetic turf fields are not just high-performance, but also safe and long-lasting. Our team of forward-thinking experts is constantly pushing the boundaries to provide you with the ultimate playing experience.
Experience the Unmatched Quality of Shawgrass Turf
When you choose Shawgrass, you are choosing a brand that upholds its word. As the world's leading creator of tufted products, we possess unparalleled expertise in manufacturing exceptional artificial grass. With Shawgrass, you can expect outstanding quality and aesthetic advantages that will enhance your surroundings for many years.
Unrivaled R&D Facilities for Unprecedented Results
Our extensive 75,000 square-foot laboratory is the most expansive in the industry, housing a state-of-the-art experimental manufacturing plant. This "pilot" facility has smaller-size versions of the machines used in our regular manufacturing facilities, enabling our R&D team to carry out exclusive trials unmatched by competitors in the industry. From rufting and texturizing to yarn development and coating, our pilot plant let's us hone our processes to perfection.
Leading the Way in Turf Performance Research
Because of our comprehensive turf performance lab equipped with advanced testing equipment, our R&D team can meticulously evaluate and verify our products' durability and performance characteristics. Shawgrass products have become known as as the best in the industry through our persistent commitment to R&D. When you choose Dance Floor Custom Greens, you can rest assured that your Sarasota synthetic turf installation is genuinely state-of-the-art.
450+ONE Certification: Uncompromising Quality Assurance
We believe in delivering a high-quality surface that will endure the challenge of time. This is why we subject all our turf to a minimum of 450 quality and efficiency tests. Our exclusive 450+ONE certification means that you get the excellent quality and performance you expect, extending the longevity of your installation while maintaining its visual appeal.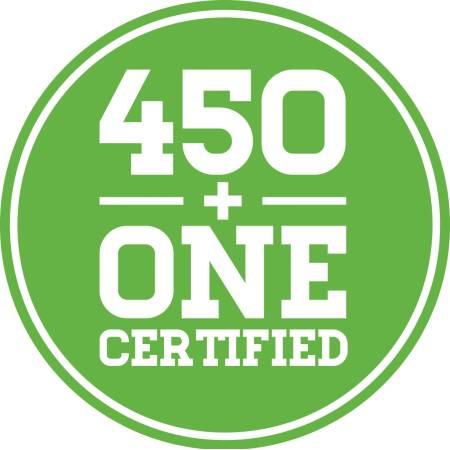 Discover Our Innovative Solutions
HydroChill® Say farewell to scorching synthetic turf surfaces. Shawgrass has developed HydroChill® that helps maintain temperature, keeping your artificial lawn pleasant even on sweltering days.
Geofill: Elevate your yard's curb appeal while simplifying maintenance with Geofill. This soil-like infill, made from organic materials with inherent cooling properties, offers a functional and beautiful solution.
K9 Sand: Shawgrass K9 Sand is a top-notch infill material offering countless benefits for Sarasota pet owners and their pets. It offers exceptional drainage capabilities, ensuring a sanitary environment for your four-legged fur family.
Creaturf: Graphics with 5x higher clarity than other textile color processing machines, unmatched available for artificial turf. Our 76 dpi print technology ensures crisp lines, photorealistic detail, bold color, and smooth gradients.
Request a Quote Today
Ready to transform your space with superior-quality artificial turf? Reach out to Dance Floor Custom Greens now to request a price estimate. Experience the unrivaled performance, durability, and aesthetic appeal of our synthetic turf.